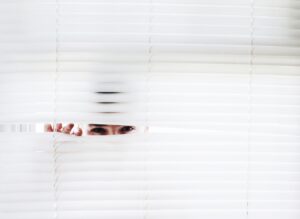 What Makes Expert Real Estate Different?
Most people don't see the work we do behind the scenes, and it can be difficult to understand all that goes into making real estate transactions go smoothly for you as a client. When we represent you, you get so much more than just someone putting a house online or looking for houses for you. We thought we would try to give you a look behind the curtains, so to speak…
EXPERTISE AND EXPERIENCE:
Together, our team has over 30 years experience in real estate. That, combined with a dedication to continuing education and a managing broker with a background in law, can come in very handy throughout the transaction! Our education and experience allow us to approach every contract and negotiation with confidence and give us the ability to work towards YOUR best interest. We also spend many hours every year learning new contract updates and continually improving our skills to serve our clients better. Every deal we do is different because we are dealing with different homes, different personalities of buyers, sellers and agents, and vastly different problems that could arise. The experience and education we have prepares us to tackle each situation and apply skills in new situations every day.
PUTTING IN THE TIME:
Our clients don't always see the hours we put into preparing contracts, making calls to the other agent throughout the under contract phase, even researching new issues as needed. Speaking of research, we'll do that in order to find your next home. We have tools to help us do specialized searches for homes on the market, but we'll go beyond that. We often do extensive research and analysis on many properties to see if any will work for an investor, look at comparable homes and analyze values for not only sellers, but our buyers as well, scour expired and withdrawn listings for a buyer looking in a certain neighborhood, or even ramp up some marketing to a neighborhood if we have a buyer need there. It's time and money that clients don't see, but allows us to do the best job and give our buyers an edge they won't get with other agents, because we go the extra mile... or two... or ten.
STAGING:
On all our listings, we work with our sellers to make sure that their home is presented in the best possible way. We never require sellers to do certain fixes or changes, but we do give advice on what we think is the best use of their time and money in case they want to maximize their net return. We also provide a staging consultation and help with staging, often providing furniture and accessories from our own inventory and spending time helping arrange the staging before we order professional HD photos and begin marketing. Each individual step is crucial to maximizing sellers' net return.
MARKETING:
We love to market sellers' homes and we include a lot more than just putting those new photos online. When you are selling anything, you need to market it well to get the most interest and the most money, so we have a person on staff with over 15 years marketing experience that helps us do just that! Our marketing plan includes a lot of time spent creating top-notch flyers and feature cards, setting up social media marketing from our business pages and campaigns to reach potential buyers, sending out postcards to the neighborhood (many people who move into a neighborhood do so because they know someone in that area), setting up and manning open houses to attract buyers, and following up with potential buyers via phone and email.
The quality of our services, versus the average agent (and of course the discount agent), means a better result for all our clients.