The Process of Buying a Home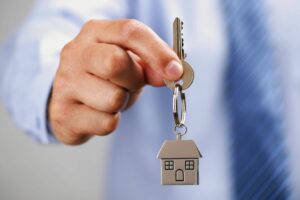 When you are thinking about buying a home, especially if it's the first one, the process can seem overwhelming. At Expert Real Estate, we are here to walk with you throughout the process so you have someone on your side who has done this before and can answer any questions along the way! Here is a look at the process:
Meet with EXPERT and begin the discussion of your needs, wants and goals with home ownership. We'll talk about everything from number of rooms to timing for your move in, how long you hope to stay in the home, what area of town you'd like to be in, and more. Here is where we sign paperwork to let us represent you and negotiate for you too.
Get pre-approved with a mortgage lender. It's important to know what you can qualify for and where your credit stands before you look at homes. If you would like some recommendations for lenders, we've worked with a lot of them and can give you a short list of some that have done great work for our clients in the past.
We'll begin your online search and start looking at homes in person!
Make an offer. You'll want us on your side to fill out all the paperwork, dates and deadlines, and negotiate the best price and terms for you.
When a Seller accepts your offer, you are Under Contract! The next step is depositing Earnest Money. Earnest Money is like a deposit of funds up front that is held until closing to apply towards your down payment and closing costs. If you back out of the contract during one of the contingency phases (like inspection), you get that money back.
Inspection time - Here is where you get to take a deeper look at the home before you actually purchase it. You'll have the opportunity to perform inspections on the home and we'll help you negotiate any issues that arise.
The lender will order the appraisal and we'll help with any necessary negotiations if the appraisal is not satisfactory.
Also during the under contract phase, you will get the opportunity to review other items and we will help you resolve any issues that arise. These items include title work, HOA documents, surveys if needed, etc.
Finally, we all attend closing where you will sign final paperwork, and take ownership of you home!
Move in and celebrate!
Buyer FAQs
Do you have programs for first time buyers or buyers with no down payment?
We work with all types of buyers and sellers! For down payment assistance programs, we can connect you with some fabulous lenders that can look at your information and see which programs will work for you.
What kind of credit score do I need to buy a home?
A lot of programs require a credit score in the 600s or higher. The better your score, the less risk lenders see and you'll likely get a better interest rate. There are a few programs to help lower credit score buyers and we have connections to mortgage lenders you can talk to about what it would take to raise your credit score a little as well.
How long does it take to buy a home?
The process can move pretty quickly. From the time you are pre-approved and start looking, we can often find a home in the first week or two. Then, it usually takes around 30 days to close and take possession of that home. All in all, that means you could be a home owner in as little as 4-6 weeks!
What is earnest money?
Earnest money is like a deposit. You put forward a sum of money (maybe 2% of the purchase price or so), within a couple days of having your offer accepted (that's what we call going "under contract" on a home). The earnest money is applied towards your down payment and closing costs you are bringing to the closing of your home, so it's not extra funds, just up front money. And, if you back out of the contract during one of the contingencies like the inspection period, you get your earnest money back.
Should I get a home inspection and what does it cost?
Yes! Getting a home inspection is a good idea for every buyer, because it gives you a better understanding of the homes current condition. General home inspections vary in cost, but plan on spending $400 or more. And, you should consider if you want a few extras like a sewer scope (about $100-$150) to verify the sewer line in in good condition and perhaps a radon test (another $100 or so) to see the radon gas levels in the home. Other specialized inspections can also be done as well, from structural engineers to roofing inspections and more.
Powered by HTML5 Responsive FAQ
* Mortgage Calculator provided for your convenience. Accuracy not guaranteed. Please talk to your lender for the best information. We are happy to connect you to several great local lenders. 
Ready to start searching?
Call or email and we'll get you on the path to your next home!